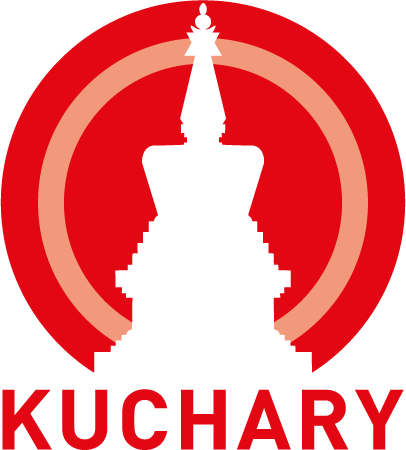 ---
Iron Yogi
– newsletter –
Kuchary, December 2022
Since our projects accumulated, and meanwhile we had informed you mainly about then current operations, hereby we would like to give you a fuller picture of activity in our retreat center Kuchary. So, we kindly invite you to read this letter. The winter slowdown promotes absorbing more information than it is the case in our usually busy lives.

INDUSTRIAL LIVESTOCK FARMING vs US

Nobody could expect that the beautiful Lama Ole's visit in Warsaw in May 2019 would be a start of three-year-long campaign, and the future of our center would be at stake. Our quiet and idyllic way of life was interrupted by shocking news: a huge industrial piggery was planned just round the corner, six hundred meters form the park. As if that was not bad enough, in December 2020 another investor applied in our municipality for permit to construct five times bigger piggery. Should these ideas come true, eastern and western parts of the Kuchary village would be dominated by odours, heavy transportation and suffering of thousands of animals. This was a terrifying vision, which would surely put our activity in danger.
After the initial shock, we started a whole process of appealing, meetings, studying of the respective legislation, and searching for experts who could help. Also, we involved all the enlightened forces, which were to support us. So, Lama Ole wrote a clear letter to then mayor explaining how the things were from our point of view (link to a letter). Also, we have asked you to send protest letters to the municipal office.
All this caused its specific effect. The municipal office started to develop local spatial development plan, which is a local legislation document about acceptable building projects in respective areas. Today, the situation is as follows:
the eastern part of Kuchary is already protected by the local spatial development plan, which prohibits industrial husbandry, accepted in July 2022.
Whereas the local spatial development plan for the western part of Kuchary is being proceeded, and, if things go well, we will declare victory.
In summary: we think that we have collected enough strength and experience to bring a positive conclusion to this long episode. We consider it as one of many stories with the happy ending in almost forty- years- long history of our center.

WHITE HOUSE- i.e. a yellow bungalow rebuild

A beautiful operation of fast building at the turn of the year 2020/2021 was crowned in the way we dreamed of: Lama stayed in the newly build house. For the four weeks Lama with his wife and the little daughter have been testing quality of our work. As usual, in such cases, finishing works and assembly of furniture were carried on till the last moment. Then, with confidence that everything would be good, we handed over keys to the White House to our guests.
At that time none of us expected a thread in the background, which could have disturbed Lama's entire stay in Kuchary. Well, misconnected sewerage made itself felt only during cleaning, after our guest's departure. What we discovered, while digging up the sewerage connection, shocked all the experts. In fact, there was no effective drainage and the whole system should not work at all! However, despite the terrible mistake, both kitchen and bathroom had worked in full swing, taking care of people's everyday needs for the whole month… There is no rationally explanation to it. It seems that some good spirits helped us. And nobody complained, on the contrary, the builders were praised.
Besides, in the White House, we planned attic conversion during upcoming winter months and roofing works in spring. Quite a big room, a toilet and a storage will be built in the White House attic.

THE MANOR HOUSE – attic renovation and a park porch

A substantial change is planned in the residential part of the manor house, i.e. in the attic. Finally, the defects of roof windows convinced us to exchange them with a classical way to light an attic. In addition, we were surprised by a heritage conservationist, who loved the idea immediately. So, in every room with a roof window there will be a dormer. The advantage of a dormer, besides increased living space and cosiness, is simple handling of windows. Also, the heritage conservationist agreed for adding a porch facing our park, with balcony and a mansard (link). (link to project).
Furthermore, it is time to renovate pipes, floors, doors and sanitary rooms. This will be carried out in stages. We have already ordered new windows for gable walls in the attic and for Lama's balcony. In spring, we will renovate front porch a little and start works on the park porch. These works will include foundations, stairs and a door, which will be installed in the little corridor before our Gompa.
We will continue renovation at a later time, because a priority idea appeared: a new building – guest house for our Lamas.

GUEST HOUSE for the Lamas

At first glance it may seem strange, because we have newly built White House. But, we want to finally include it in everyday life of the center, thus increasing our ability to accommodate guests. Because, our accommodation potential is too little in relation to the Gompa size. Here are further arguments, relevant during summer courses:
the necessity of handling the wastewater treatment station, which is located very close to the White House
the orchard is needed for nursery
a clear separation of Lamas' area and other participants' area
Currently, we work on blueprints of a building located near the retreat huts. This should be a double flat, about 80 square meters each, connected by a common living room of about 40 square meters. We will be able to accommodate there, for instance, Lama Ole's family and Karmapa at the same time. The guest house for the Lamas with the existing infrastructure in the retreat area will form a residential complex during summer courses.
Thus, we arrived at the end of present list of the most important things. Thank you very much for your time. Should you have any comments or innovative ideas, please get in touch. Please support us with your wishes in your spare time and see you in Kuchary!
Thank you for your support! With kind regards,
Your friends from Kuchary